Our contribution to environmental protection
We do not know today whether there can ever be climate-neutral electronics production. But that doesn't stop us from making our way there ...
Not far from our company building there has been a small stone church in the middle of a lonely forest meadow: the Hochholzkapelle. According to legend, the chapel was built over a wholesome spring, the water of which emerges somewhat below the chapel.
This intact natural landscape with its forests and meadows, which has only been carefully modified by our ancestors, is a gift for us - and an obligation at the same time. Our children should also find this healthy environment and clear air as natural as we do.
We have been contributing to this since the company was founded.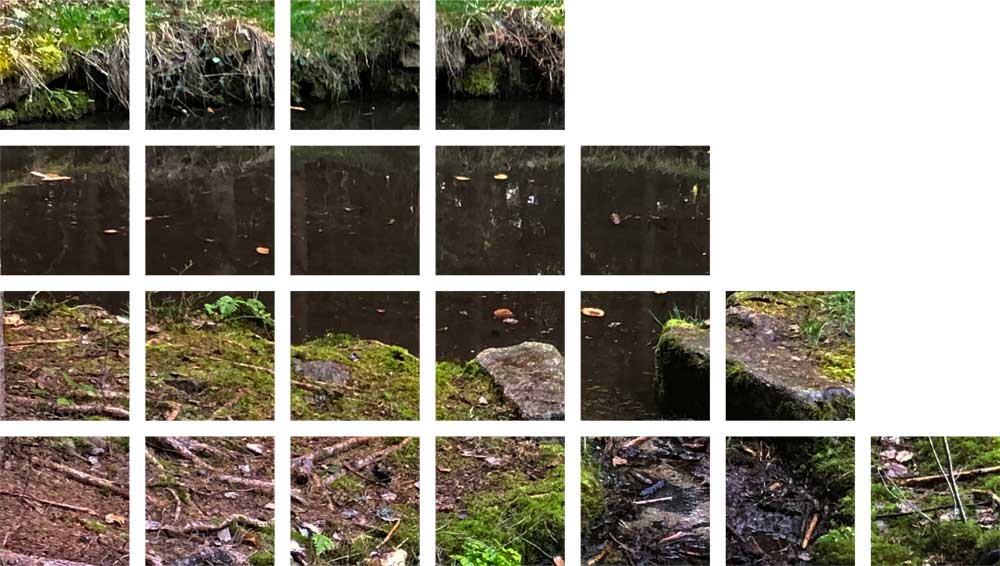 Elektrotechnik Weber - the assembly saver
The most important contribution is our motto "save assemblies". In any case, this is better than scrapping and producing again.
For end customers because they are supplied earlier.
For EMS companies because it saves time, material and process costs.
For the environment, because significantly fewer resources are used and significantly less (special) waste is generated.
An example: A single Samsung UFS 3.0 flash memory chip with 512 GByte already has an environmental footprint of 310 liters of water (0.31 m³) and 13.4 kg of CO2 emissions * when leaving the factory, which is about 5 Liters of heating oil corresponds to the annual energy consumption for half a square meter of our production.
The most environmentally friendly transportation is that which does not take place
In many people's minds, the border region around the town of Cham is "a long way off". However, geography speaks a completely different language:
Our company is pretty much halfway between Vienna and Frankfurt and almost halfway between Munich and Dresden.
The geographic center of the EU is less than 200 km away from us.
Outskirts are different for us - this name would perhaps be suitable for Finland, Romania or southern Italy ...
We have been shipping CO2-neutral with GLS Germany since October 1, 2019. The emissions caused by package transport are offset by the non-profit organization PRIMAKLIMA e.V. by protecting existing forests and planting new trees around the world.
Sustainability begins at our own company
Our company building complies with the "KfW 100 standard" in order to reduce the primary energy consumption of an industrial building to a sporting value for our region with its cold and long winters.
To ensure that the climate in the building always remains pleasant, we have installed a ventilation system that recovers more than 80% of the heat generated by machines and processes. If this is not enough to heat the building, an air heat pump takes over.
Because we were skeptical whether this would actually work as well for us "in Bavarian Siberia" as planned, we had a small firewood stove installed - which is very decorative, but has never been in operation (except for the acceptance test).
We create our resources ourselves
A few stone's throw from the healing water of the "Hochholzkapelle" comes from our own spring. After appropriate treatment, we also use this water to wash assemblies. Our customers are regularly amazed that they simply cannot find any residues on the assemblies we have cleaned.
Of course, we clean and filter the washing water before we return it to the water cycle via the sewage system.
We also use an air separator to generate media such as nitrogen. This saves a lot of transportation and storage losses over the year - and further reduces our carbon footprint.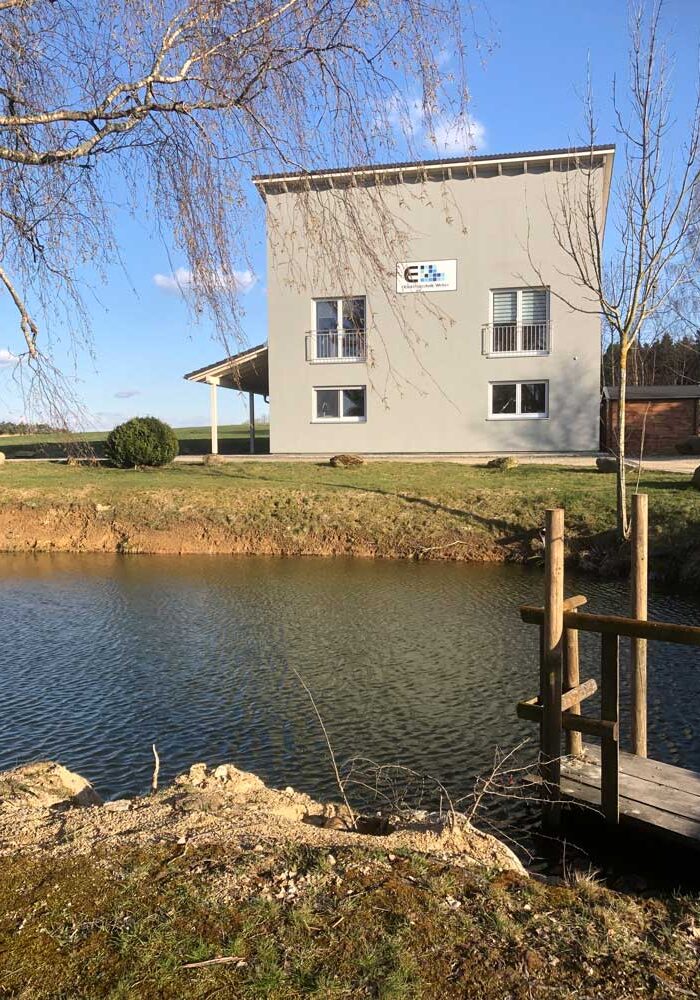 The small bench in front of the "Hochholzkapelle" with a view of our valley is a good place to think about how we can gradually get closer to our goal of climate-neutral electronics production.
Do you have any questions or suggestions for us? We are looking forward to your feedback!
Sources:
*) Carbon Trust and Samsung
The flexible problem solver
in electronics production
Does not work, does not exist. Or "des mou scho gai" as we say here in the Upper Palatinate. Our customers know: this is not an empty promise. After all, electronics production has been at home here in Zandt for over 50 years.
Admittedly, we are a bit proud of our self-developed thermal process for the repair of gold contacts and gold surfaces. Solder splashes and contamination by tin can be removed without residue. Of course, without affecting or even deforming the nickel layer (no grooves). Subsequently, the area is electrolytically gold plated. And best of all, the process is IPC compliant!
The proverbial soft water of the forested mountains is not only suitable for brewing excellent beers. With the right cleaning chemistry, there simply will not be any residue left on your assembly. Take the test!
Just took your eye off the ball for a few seconds - and now 120 boards carry the wrong BGA. We swap them. Maybe others can do that, too. But we X-ray the PCBs afterwards and prove the perfect soldering individually.